All-Inclusive Plans • Unlimited Changes
Your business is unique. Your website should be too.
All roads lead back to your website. It serves as the main vehicle for attracting the customers who want what you do best. 
It's not worth having a website unless it's working for you. It needs to be unique to your business and prompt visitors to take action. Nearly 75% of website viewers judge the credibility of a business based on content presentation alone. If your site isn't visually appealing and doesn't deliver a compelling message, your potential customers will move on without engaging with your product or service. 
While different industries require different approaches, we'll work with you to create the design and functionality that gets results. We'll listen to your needs and objectives to produce a customized solution. We'll help you organize your information and provide the visual aesthetic and features that create a compelling website.
Never be held back by your website again.
Focus your vital energy on your business while we focus on your website.
Included Features for all plans:
UNLIMITED Changes
You'll never waste time making changes to your site. Unlimited and ongoing changes to content are always included.
Website Design
We'll create a custom design that communicates trust, credibility, and professionalism. It will never look like all the other cookie cutter websites.
Logo Illustration
If your logo isn't available in right digital format, we'll illustrate it for you. It will then be yours to use everywhere else too.
No Upfront Cost
We make it easy for you to get started. There are no extra fees or down payments. Note: marketing strategy is additional.
18-month Agreement
You own your website after 18 months. You can renew to get a new design, or add new features and functionality, or switch to a maintenance plan.
Mobile Ready
Your site will be made for an optimal viewing experience across a wide range of screen sizes such as phones, tablets, laptops, and desktop monitors.
Backups & Updates
Your site will be protected with regular backups as well as all updates to the core software and supporting components as they are released.
Premium Hosting
We use a top tier hosting provider so that your site has the best in website security and speed.
Peace of Mind
With Maven as your trusted ally and web expert, you'll never have to worry about your website again.
On-page SEF
Your site will be Search Engine Friendly and include title tags, HTML markup, and meta descriptions so it can be read by search engines.
SSL Certificate
This keeps your site secure and helps with search engine rankings. Users will see the lock icon in the browser address bar and know they can trust your site.
Edit Yourself
We build all sites on a user-friendly Content Management System so if you want to make your own changes we'll get you set up.
24/7 Monitoring
If your site goes down for any reason, we'll know about it immediately and fix it ASAP.
Efficient Process
With over 20 years of experience, we use a proven process that streamlines development so we don't waste your valuable time.
Dedicated Partner
When you become a Maven client, we become an extension of your expertise, talents, and gifts, and help you deliver them into the world.
MavenCare Website

BASIC

Plan
.
This plan includes up to 5 initial pages, but if you need a couple more, it's included.
The Included Features shown above, plus
Any or all of the BASIC Features listed here:
Simple Portfolio
Have a few projects to showcase? The simple portfolio is a categorized image gallery with short descriptions.
Simple Gallery
Slideshows, galleries, rotators: We'll display your images in the most inviting and useful way.
Content Sliders
Tabs, lists, accordions: We have many ways to organize and display your content.
Simple Forms
Want customers and leads to reach you via email? We'll build up to two simple forms on your site.
Simple Blog
Need a simple blog to share your expertise with the world? We'll set it up and show you how to keep it up to date.
Staff Library
We can add headshots and bios of your team and display them in an easy-to-view table.
Google Calendar
We can show your events or schedule in a calendar format with Google calendar integration.
Google Maps
It's easier for customers to find you with a map to your business. If you have multiple locations, we can show that too.
Social Network Links
We can add icons, links to or feeds from any social network that you or your company live on.
Testimonial Rotator
If your customers have great things to say about your company, then we have a great way to show it.
Video Embedding
Need videos on your site? We'll embed and display videos from major video providers like YouTube and Vimeo.
Pricing Tables
If you offer pricing options for your products or services, we'll set them up in an easy-to-view table.
MavenCare Website

PRO

Plan
.
This plan includes up to 15 initial pages, but if you'd like to add a couple more after your site is live, it's included.
The Included Featuresshown above, plus
Any or all of the BASIC Features, plus:
THREE

PRO Features

listed here:
Advanced Portfolio
If you have projects to showcase that need full descriptions or advanced organization, this is your solution.
Custom Designed Blog
Looking for more than just a simple layout? We can custom design a blog with lots of features.
Payments & Donations
Accept one-time or recurring donations and simple payments on your website using a PayPal account.
Social Media Branding
We'll custom design elements of your company's social media pages to match your brand and new website.
Video Library
Keep visitors engaged longer by beautifully organizing your YouTube or Vimeo videos right on your website.
RSS Feeds
We can pull in frequently updated information (such as blog entries) from another site and display it on yours.
Advanced Forms
If you need to collect more than just simple contact information, we offer up to 2 advanced forms per website.
Download Library
Organize and update a library of PDFs or other documents that your visitors can easily download.
Google G Suite Setup
We'll setup Google's cloud-based suite of email, calendars, drive, and docs for you (cost of G Suite not included).
MavenCare Website

CUSTOM

Plan
.
This plan includes up to 30 initial pages, but if you'd like to add a few more after your site is live, it's included.
The Included Features shown above, plus
Any or all of the BASIC Features, plus
TWO

PRO Features,

plus
The

CUSTOM Feature(s)

to support your goals.
Some examples are listed here. Schedule a call and to discuss the possibilites and pricing:
Custom Application
We can create special functionality when there isn't an off-the-shelf solution.
3rd Party Apps
As much as possible, we can integrate and customize up to three outside systems to match the look of your site.
Documentation
This feature is perfect if you have a large amount of information requiring multiple online documents.
Dynamic Content
If you have unique requirements for how to display or organize content on your site, we can make it happen.
MailChimp Setup
We'll setup your account and design up to two custom templates on the world's best email marketing tool.
Password Protected Pages
We can setup pages or sections of your site to be password protected so you can choose who sees what.
Merchant Integration
If you're using a specific Merchant Account or Payment Gateway, we'll integrate it into your website.
Multi Language Site
We can create a multilingual website in up to 2 languages. Does not include translation.
Advanced Locator
Search and display a list of map plotted locations on your site. This feature is perfect for a store locator.
Note: This is not meant to be an exhaustive list of features. Instead, it is an ongoing, ever-changing list of website features that are categorized as "Included Features" and "Basic, Pro or Custom Features" according to the MavenCare Website agreement. Features may be added or removed from this list at any time for any reason at the sole discretion of Maven Design Studio. New features requested by clients or discovered or developed by Maven Design Studio will be assessed as "Basic" "Pro" or "Custom" features at that time. This list is in no particular order of importance.
Photo Shoot Addon
Nothing communicates more powerfully than a professional photograph. A photoshoot to capture what your company is all about adds enormous value to your website and marketing collateral. 
Once we know the kind of images that are needed to support your information, we offer a full-day session to photograph your products, facilities, and staff. We'll capture the essence of your company and your people. 
When you want to give the best impression, add a photoshoot to your plan. It will have an immediate impact on your marketing.
All high resolution images are provided with all rights transferred. Not only can we use them in all your marketing touch points, you can also use them for any other application for years to come.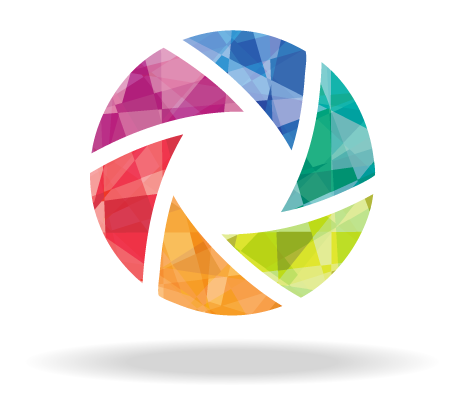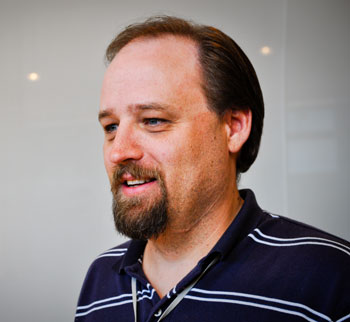 "Working with Maven Design Studio has been outstanding. I couldn't ask for anything better. They have been our expert for website design and content management since 2014. When we started working together, Karen took us through a very meaningful design process and turned what we wanted into an exceptional site that met all of our requirements. They also brought new ideas and concepts to the table that we hadn't even considered and brought our previously out-dated site up to modern standards in both functionality and design. The outcome of our new site exceeded our expectations.

"Karen and her team are very easy to work with and extremely accommodating to all of our requests, right down to the very last detail. We consistently get great feedback on the quality of our new site and our search engine rankings have also improved. We've gained a valuable partner in our online presence."
— Jeff Daughton, Network Administrator, RTA Architects
Never worry about your website again.
We understand how frustrating it can be to keep up with your website in addition to everything else you already do. After all, you should be focusing on running your business instead of worrying about a website. 
As a trusted ally, we've got your back. You'll never have to deal with your website again. Schedule a call today.